TRADITIONAL BARN DANCE




(Ninth Annual)




This year itís sponsored by the 4H




Saturday, October 12, 2013




Time - 5:00 to 8:00 p.m.




Pinecrest

Historical Village




(just West of Manitowoc, Wisconsin)




Click

here

for 2010 pictures and schedule.
Pictures below are from the Barn Dance in 2009

:





Dance in the Octagonal Barn!




Music by the Twin Hill String Band



Caller - Pat

Kelm




Come and Enjoy!
Traditional square dances, mixers, waltzes, and contra dances. AND the Twin Hills String Band! If you want anymore information about this dance please send an e-mail to us. promn8@newnorth.net
The historical village is quite a sight to see.
Have fun exploring it, dancing, and enjoying the refreshments.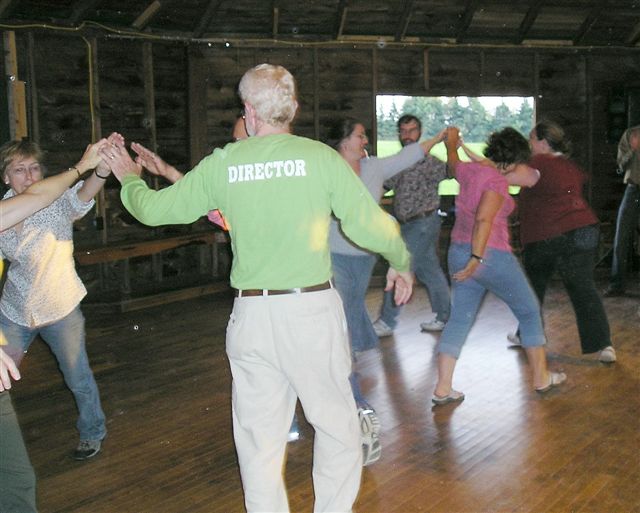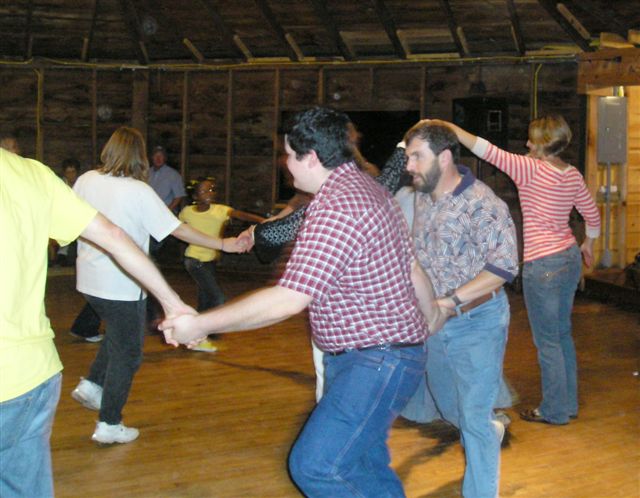 Travel Directions to Pinecrest Historical Village:
Pinecrest Historical Village is located 7 miles West of historic downtown Manitowoc and the Lake Michigan Carferry dock and just minutes from Two Rivers and Mishicot. It is just a few miles off the Lake Michigan Circle Tour, the Green Bay Ethnic Trail, and the scenic route to Door County.
From Milwaukee, Chicago, Sheboygan, Green Bay, and Door County, take I-43 to Exit 152 (Waldo Blvd) at Manitowoc. Turn west (away from Manitowoc) on County Highway JJ. Follow JJ west 3 miles to Pine Crest Lane.
From Appleton and the Fox Valley, take US Highway 10. Turn south (right) on County Highway S at Whitelaw. Follow "S" to County Highway JJ. Turn left on "JJ", east to Pine Crest Lane.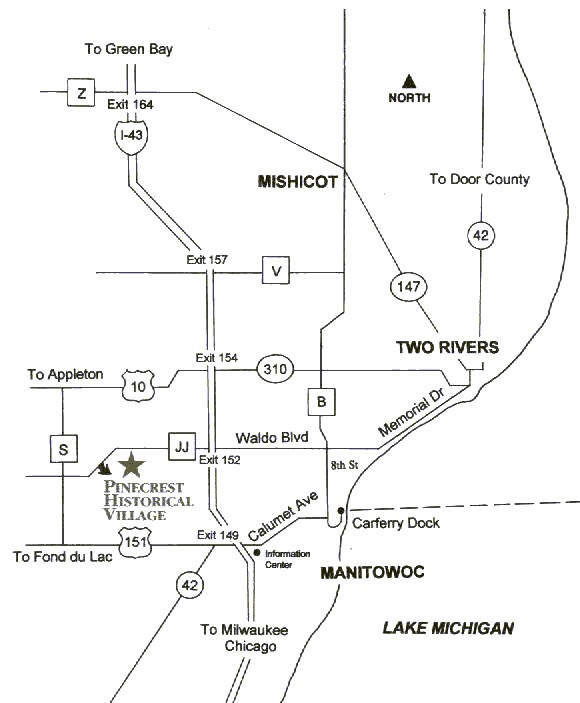 For more information about Pinecrest Historical Village: http://www.mchistsoc.org/pinecrest.htm
For more information about Twin Hill String Band: twinhill@earthlink.net
To contact the caller: promn8@newnorth.net
Back to Northland Notes and more dance information or on to pictures and events from the Fall Harvest Fest, 2010..