Camp Sweat
updated October 16, 2009
Camp Sweat is the name given to the homestead that was carved from the wilderness through great effort and sacrifice in the form of love of the challenge and the parents and siblings that molded working ideals.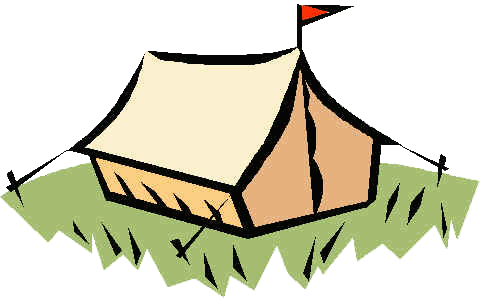 Throughout the ordeal of creating habitation from nothing and keeping mosquitoes at bay, the joy of family resounded from tree to rock, and rock, rock, and another ROCK. All I want is a hole, well I guess we'll try another place or three sticks of TNT. The fishing is great in our spare time after making camp, taking care of family, doing chores, completing yesterday's work schedule, redoing, getting supplies, fixing cars, resting, . . . . what spare time?
Bugles blow to call the morning rush to the wash basin. Winds blow off the mosquitoes wings as they beat us to the dinner table. Did I say "table"? A slip of the tongue.
Keep the faith - the King is coming - the bugles will blow - lest we forget our purpose here.

Come down County Rd A towards Pence Lake Rd in the Fall: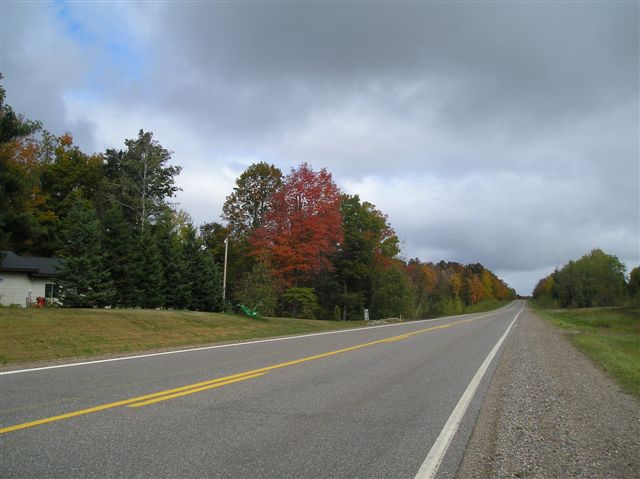 Enter Pence Lake Rd and come down a beautiful tree-covered private lane: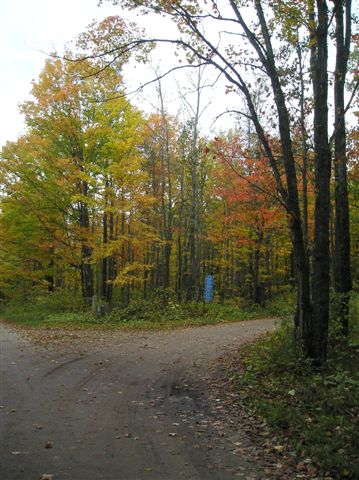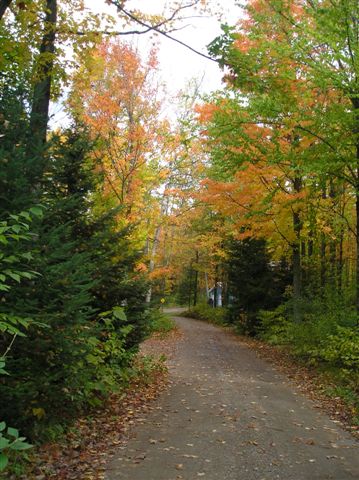 Here we are on October 4, 2009: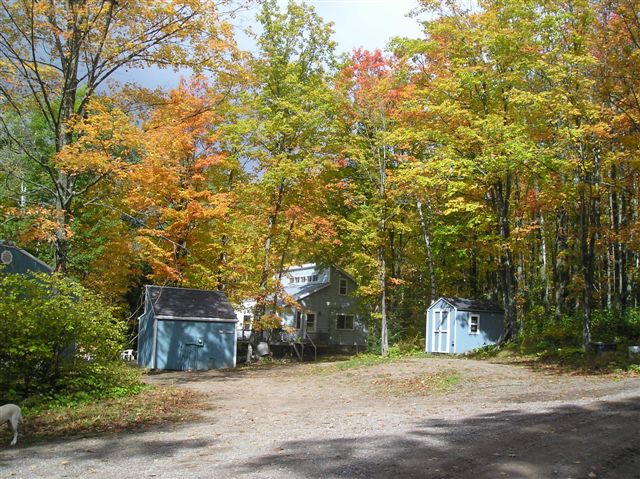 This is a view from the deck: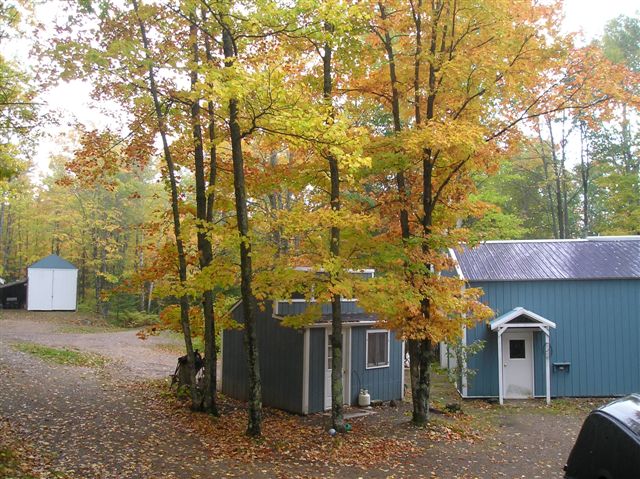 (There was a brief shower before I took this picture, but the colors actually showed up better than when I took it again after the sun came out.)
One week later, on October 12, it looked like this: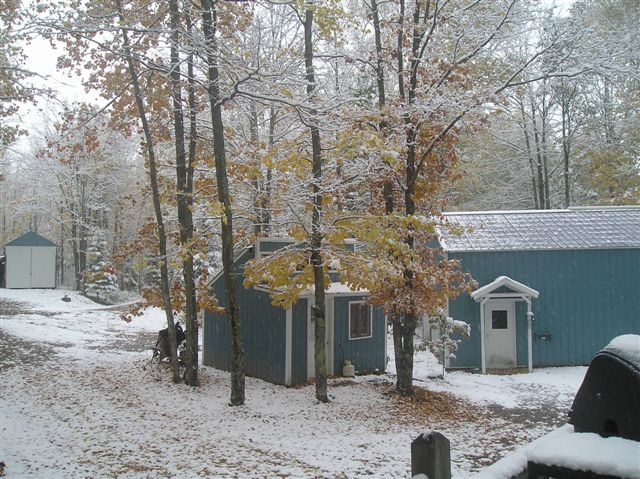 Of course, this didn't last, but we did have 2 1/2 inches of snow that day.
---
We have three camp songs that are sung running together, as if they are one, which we often sung while sitting around a campfire:
Our Three Camp-fire Songs
(1)There's a long, long trail a-winding Into the land of my dreams,
Where the nightingales are singing And a white moon beams;
There's a long, long night of waiting Until my dreams all come true;
Till the day when I'll be going down That long, long trail with . . . . .
(2)Someone like you, A pal so good and true,
I'd like to leave it all behind and go and find
Some place that's known to God alone,
Just a spot to call our own.
We'll find a perfect peace Where joys will never cease
Out there beneath the kindly sky.
We'll build a sweet little nest, Somewhere out in the west
And let the rest of the world go . . . .
(3)Bygones be bygones forever,
We' ll fall in love once again
So, let's tell the world of our new love divine,
Forever and ever you'll be mine!
(1.) "There's A Long, Long Trail A-Winding" . Written in 1915, its words were penned by Stoddard King and its music by Alonzo "Zo" Elliott; the song proved popular among America's newly-departed Doughboys.
(2.) "Let the Rest of the World Go By". By J. Keirn Brennan and Ernest R. Ball The above song was released in 1920, in two versions that reached the top of the music charts: by Elizabeth Spencer (#2) and by Lewis James and Charles Hart (#14).
(3.) "Forever and Ever". (Franz Winkler / English Lyrics: Malia Rosa) "Forever And Ever" was the English version of the 1949 Swiss/German tune "Fliege mit Mir in die Heimat", written by Franz Winkler and recorded by The Franz Winkler Quartet.}
Back to Northland Notes or Bob's Corner or perhaps Pat's Place and we suggest Square Dances maybe Contra Dances and then there's always Mixed Pics